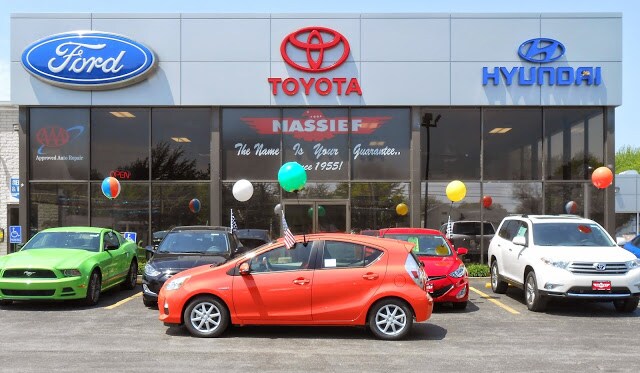 Nassief's is a family owned and operated dealership, where "The Name Is Your Guarantee", since 1955!

We are proud to offer quality vehicles at competitive prices. Located in Jefferson, the County Seat of Ashtabula County, we have the luxury of offering that small town atmosphere, where you are treated with respect, as a person, and not just another number.
Our close proximity to Interstate 90 and State Route 11 makes Nassiefs easily accessible from the west (Cleveland), the east (Erie, PA) and the south (Youngstown/Akron).
Nassief is the only AAA-approved dealership Service Department in Ashtabula County! We pride ourselves in this accomplishment, as this is an earned honor from Auto Club Members. We have factory certified technicians, and competitively priced maintenance, to keep your investment in top running condition. We are open Saturdays in our Parts and Service departments for your convenience as well.
Thank you for visiting our site and for considering Nassief Toyota for all your automotive needs!
The Nassief Family and Staff